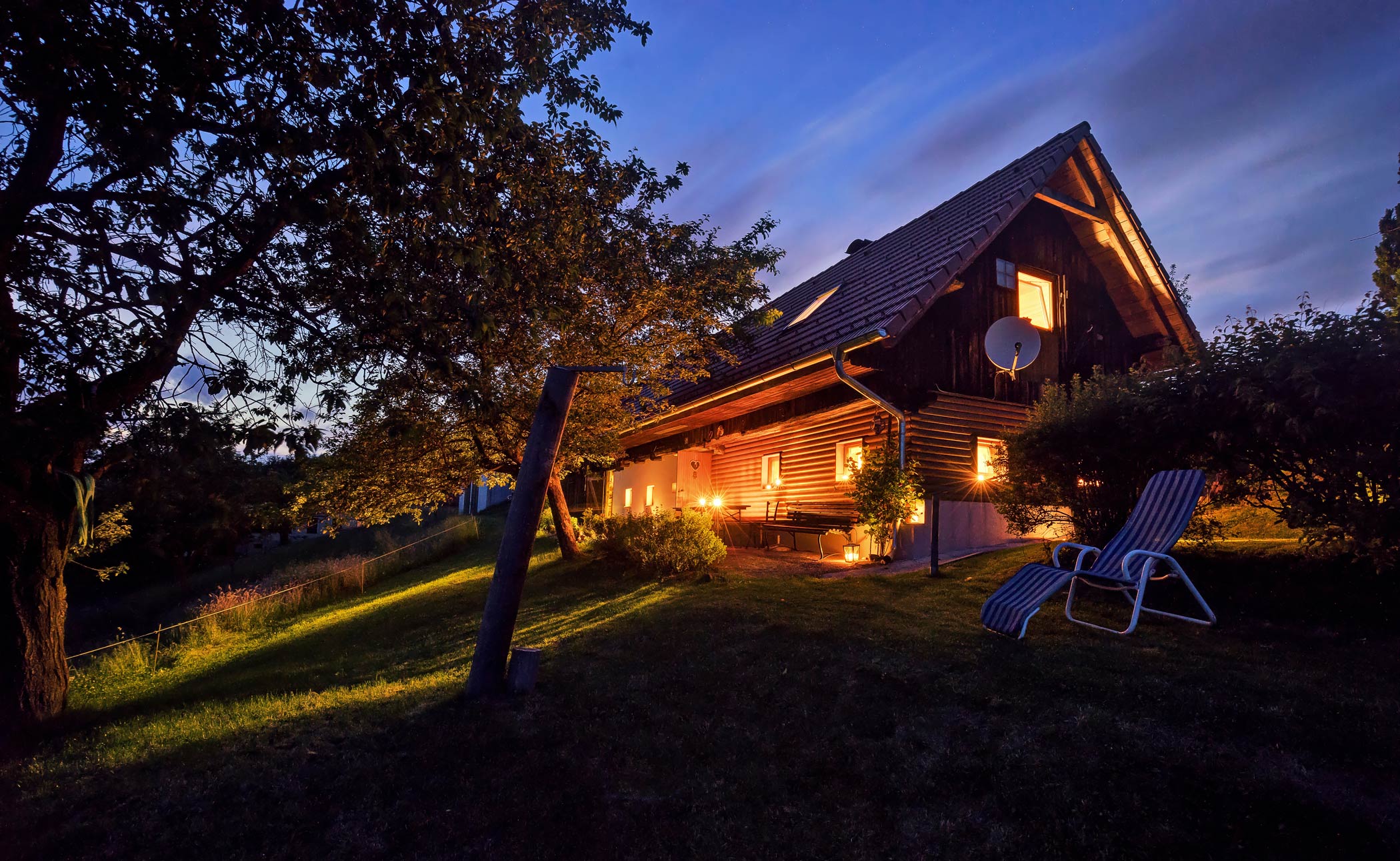 Location and equipment of the cottage
Our cottage is located near the farmhouse and surrounded by grassland, arable land and an orchard. The fish pond with trout in it is located about 100m away in the nearby forest. The cottage was renovated in spring 2011 and is considered our small, smooth contry house.
Occupancy: 2 – 6 persons
The fully equipped kitchen has a wood stove, an electric stove, an oven, tableware, a dishwasher, a fridge, a coffee machine, a water cooker, a toaster, etc.
The bathroom is equipped with a washbasin, a shower, a mirror, a hairdryer, a washing machine, bath and hand towels as well as a separate entry to the toilet.
The living/dining room consists of a cosy sitting area with a rustic dining table, a canopy wood burning fireplace with a sofa and much free space. Furthermore, a radio, a television, a selection of card and board games and toys are available.
The bedroom contains a double bed that can be separated from the rest of the room by a curtain, a sofa bed and – if required – a double air bed or a cot.
Outside there is an arbour with deck chairs and a barbecue area with a great panoramic view over the so-called "Land of a Thousand Hills".